Lynn Q1 2019 Housing Market Report
Lynn Q1 2019 Housing Market Report
to download a copy of this report].
While the median price of Single Family Homes (SFH) sold in Q1 2019 increased nearly 8% compared with Q1 2018, it was only slightly higher than in the second half of 2018. Sales dropped slightly from last year's record level.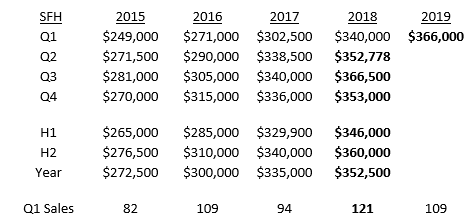 Condos
The sharp jump in the median price of condos compared with a year ago reflected the low level in 2018; as with SFHs the increase compared with the second half of 2018 was more modest. Sales were the highest Q1 number since 2007.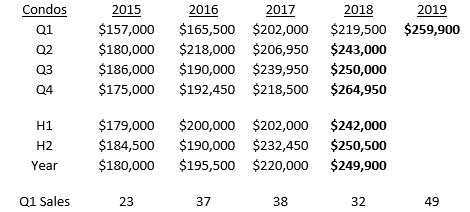 NB Numbers in bold represent record levels
Andrew Oliver
Realtor, Sagan Harborside
Sotheby's International Realty
www.andrewJoliver.com
www.OliverReports.com
Tel: 617.834.8205
Sotheby's International Realty® is a registered trademark licensed to Sotheby's International Realty Affiliates LLC. Each Office Is Independently Owned and Operated
[Click