Single Family Homes (SFH)
After years of decline, the number of Single Family Homes (SFH) for sale in Essex County on the first of the month compared with a year earlier (YOY) increased from August 2018 until June 2019. Since then the decline has resumed and, in fact, accelerated, as this table shows: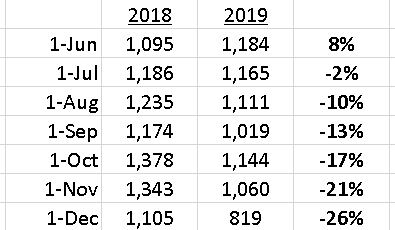 The next two charts (the first for January to June; the second July to December) show the number of SFHs for sale on the first of the month since 2016. The far right line in each column, representing 2019, shows the increase in the first half of the year followed by the resumption of the decline.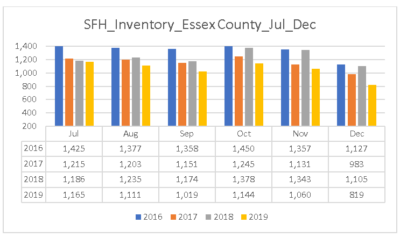 Condos
The number of condos for sale increased YOY from June 2018 until August 2019, but since then there has been a decline, which has also accelerated.
These two charts show numbers since 2016 for January to June, and July to December: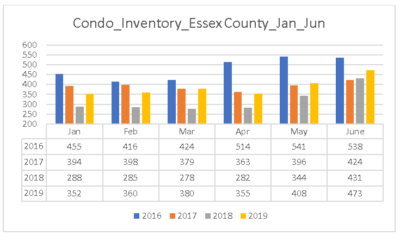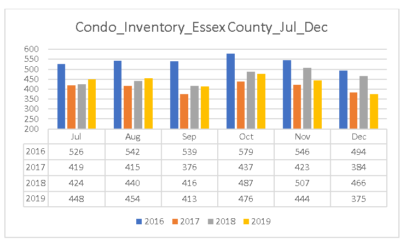 Comment
While the overall supply of SFHs in Essex County remains very low at less than 2 months ( a market is considered to be in equilibrium between buyers and sellers when there is 6 months of supply) the position varies greatly by price, as shown in this table:


Thus, the conclusion is that the market remains in favour of sellers right up to $1.5 million, but above that dramatically swings in favour of buyers.
Andrew Oliver
Market Analyst | Team Harborside | teamharborside.com
REALTOR®
Sagan Harborside Sotheby's International Realty
One Essex Street | Marblehead, MA 01945
m 617.834.8205