Beverly Q3 Housing Market Report
[Click here to download a copy of this report]
Single Family Homes (SFH)
The median price of SFHs sold in the first 9 months of 2020 (YTD Q3) increased 5.8% to $550,000. Sales were in line with 2019 and the median Days to Offer (DTO) was just 7 days.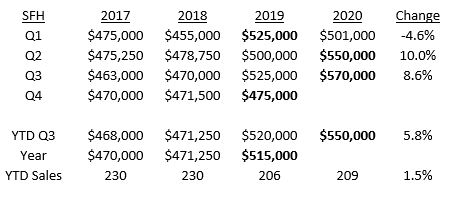 Condos
The median price of the condos sold YTD increased 5.0% to $356,000 on flat sales. The median DTO was 10 days.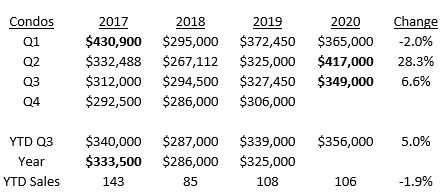 For a more detailed report go to Team Harborside Beverly Market Report
NB Numbers in bold represent record levels. Sources: MLSPIN, OliverReports.com
Andrew Oliver
REALTOR®
Sagan Harborside Sotheby's International Realty
One Essex Street | Marblehead, MA 01945
m 617.834.8205
www.OliverReports.com
Andrew.Oliver@SothebysRealty.com