Essex County Mid-Year 2019 Housing Market Summary
here
to download a copy of the report.]
Single Family Homes (SFH)
The median price of SFHs sold increased a modest 2.2% to a new high of $465,000, while sales were in line with the numbers in recent years.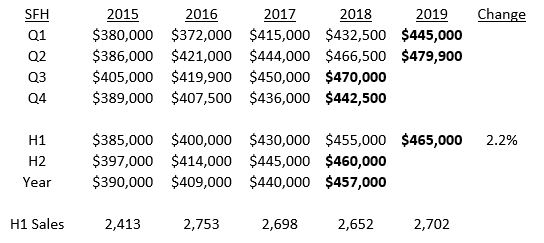 Condos
The median condo sales price increased 5.1% to $310,000, as the price reached or exceeded $300,000 for the fifth consecutive quarter. Sales eased slightly.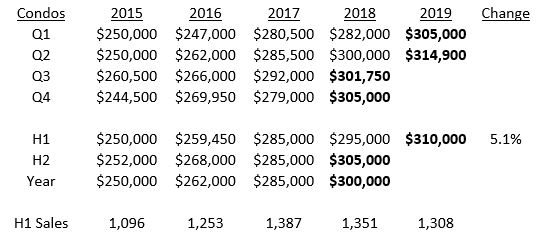 NB Numbers in bold represent record levels
Andrew Oliver
Market Analyst | Team Harborside | teamharborside.com
REALTOR®
Sagan Harborside Sotheby's International Realty
One Essex Street | Marblehead, MA 01945
m 617.834.8205
www.OliverReports.com
www.TeamHarborside.com
Andrew.Oliver@SothebysRealty.com
Sotheby's International Realty® is a registered trademark licensed to Sotheby's International Realty Affiliates LLC. Each Office Is Independently Owned and Operated
[Click