Mortgage Rates: another Head Fake or Early Warning?
Back in June I wrote Mortgage rate head fake, when mortgage rates jumped but only very briefly.
On Wednesday this week I wrote: "In normal times, the 30-year Fixed Rate Mortgage (FRM) is priced based upon the extra yield investors require over and above that which can be received on the US 10-year Treasury Note (10T). In recent years that extra yield – spread – has averaged 1.7%.
2020, as you may have noticed, has not been normal. In the peak of the disruption to mortgage markets in April the spread reached 2.7%, as the yield on 10T was driven sharply lower, dropping from 1.8% at the beginning of the year to as low as 0.55%.
But recently, the yield has been climbing and now approaches 1%.  And the spread over 10T has been under 2% for the last three weeks."
Here is a chart of the spread in recent years and by quarter in 2020: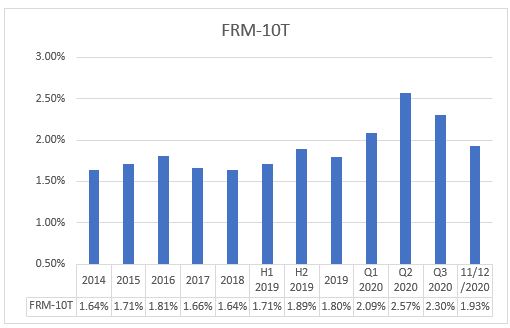 So, was this week's move in the 10T to almost 1% on Wednesday an indication that mortgage rates are about to rise? Well maybe, but the yield dropped back right away to 0.9% by Friday.
The second most important fact to understand is that we are well on the way to returning to more normal mortgage markets, as the spread of the FRM over 10T drops back towards 1.7%.
And the most important?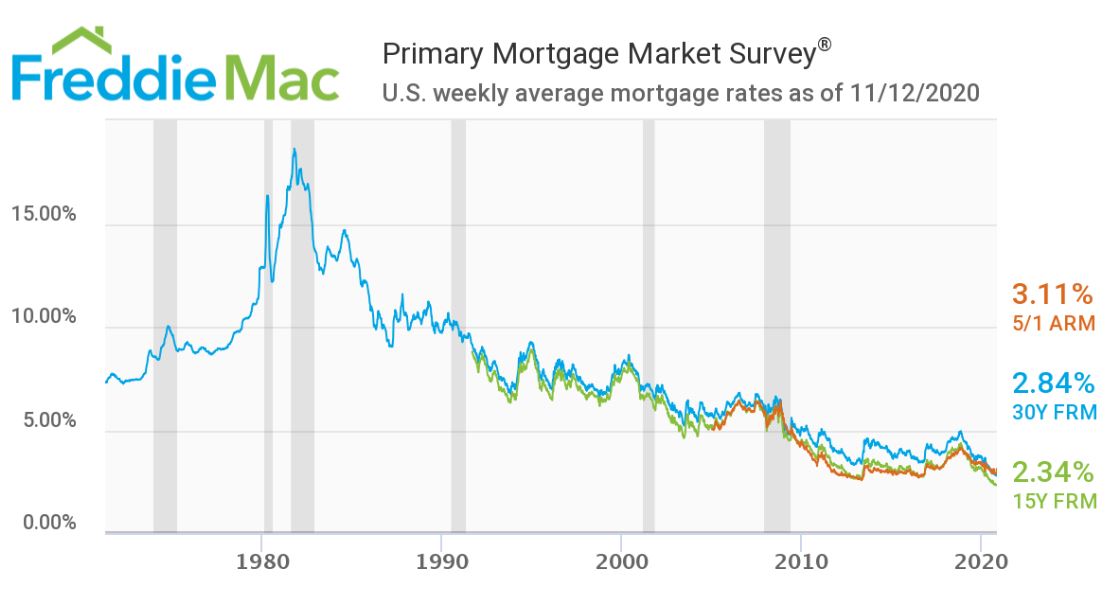 Mortgage rates are still very close to all-time lows.
Now, it's just a question of trying to find a house to buy when inventory is so low: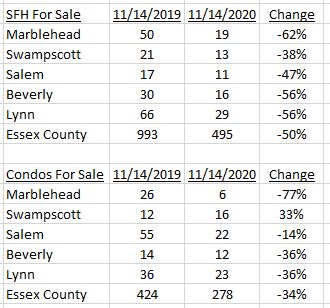 Goodbye Boston, Hello Marblehead
Mortgage rates dip below 3% – where to next?
Lies, Damned Lies and Statistics: Q3 GDP growth
If you – or somebody you know – are considering buying or selling a home and have questions about the market and/or current home prices, please contact me on 617.834.8205 or Andrew.Oliver@SothebysRealty.com.
"If you're interested in Marblehead, you have to visit the blog of Mr. Andrew Oliver, author and curator of Oliver Reports . He's assembled the most comprehensive analysis of Essex County we know of with market data and trends going back decades. It's a great starting point for those looking in the towns of Marblehead, Sale, Beverly, Lynn and Swampscott."