Million Dollar Sales increase 7% to new record in 2019
Sales of Single Family Homes (SFH) at $1 million or more in the 34 cities and towns of Essex County increased 7% in 2019 to a record level of 353.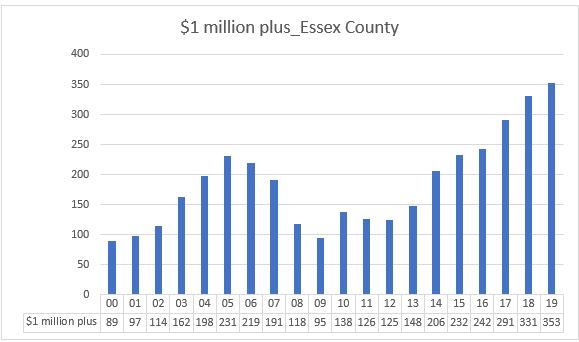 Marblehead regained the top position from Andover, but the biggest move came in Newburyport, where there were 46 sales, double the number in 2019 and three times the 2015 level.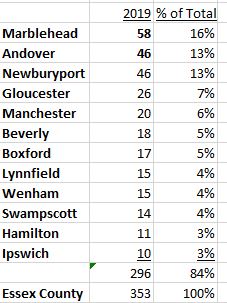 Click Million Dollar Sales by Town to download a copy of the table including aggregate numbers not in the table above.
Andrew Oliver
Realtor, Sagan Harborside
Sotheby's International Realty
www.andrewJoliver.com
www.OliverReports.com
Tel: 617.834.8205
Sotheby's International Realty® is a registered trademark licensed to Sotheby's International Realty Affiliates LLC. Each Office Is Independently Owned and Operated