No spring boost for Inventory so far.
Single Family Homes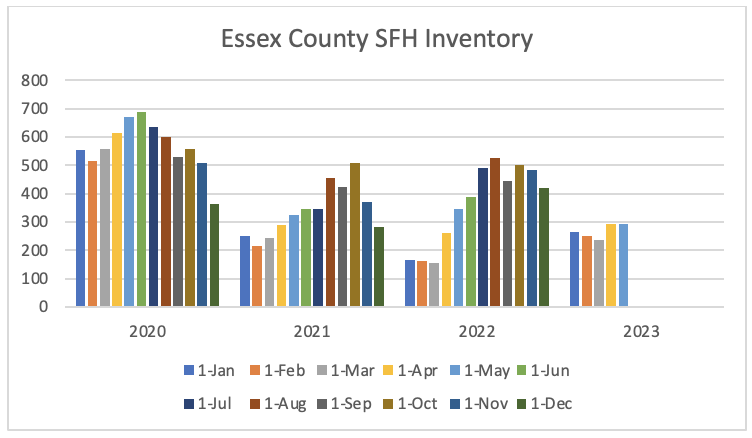 Condos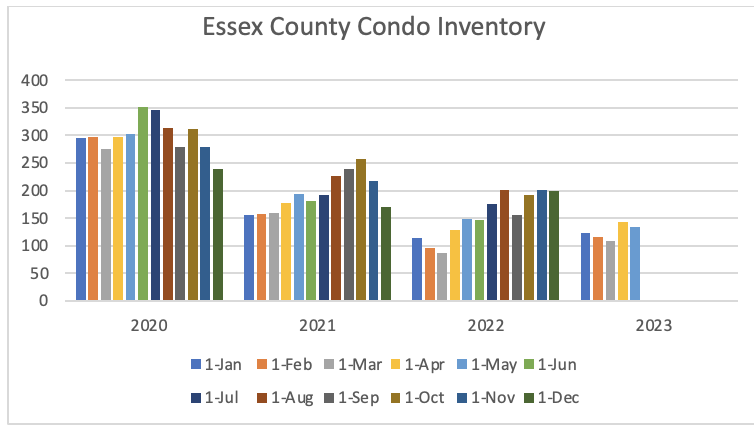 Mortgage rates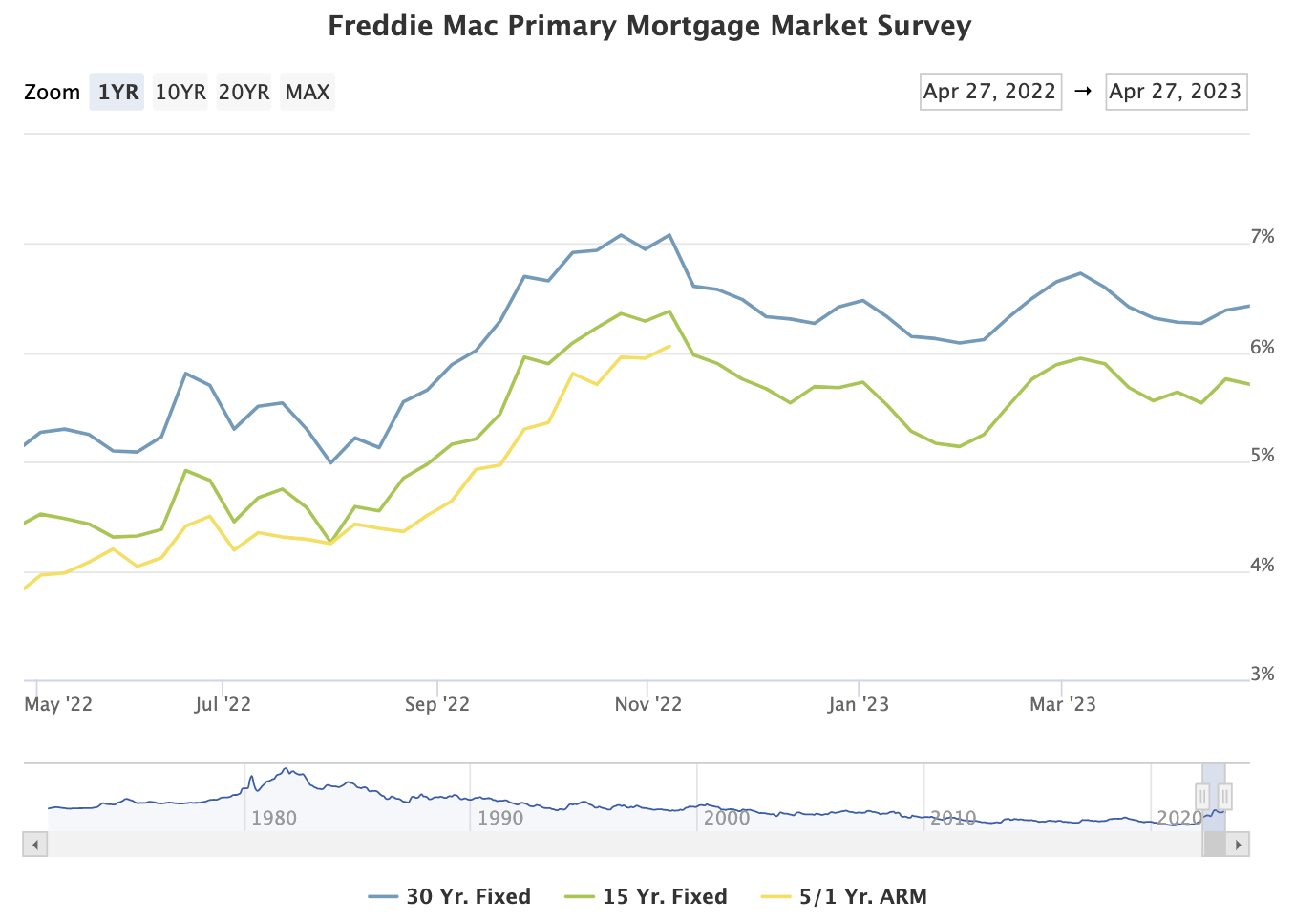 The 30-year Fixed Rate Mortgage fluctuated around 3% for most of 2021. The Fed appeared to many commentators (read my "Party on, dude" says the Federal Reserve posted in March 2021) to be taking an overly optimistic view about inflation; its indication of a policy reversal late in 2021 sparked a jump in the crucial 10-year Treasury (10T) yield  and hence in mortgage rates. With inflation continuing to soar well beyond the Fed's preferred 2%, interest rates climbed in 2022, driving mortgage rates to a multi-year high.
As inflation appeared to slow, so the yield on 10T dropped, leading to a drop in the FRM of 1% in early 2023. Inflation, however, remains stubbornly high – and the labour market stubbornly strong- causing interest rates and the FRM to move up again, before the crises at a number of banks drove Treasury yields – and hence the FRM – lower again.
In recent weeks the FRM has been mainly in the 6.25-6.5% range.
And these recent articles:
Economic and mortgage commentary
Federal Reserve increase rates; Mortgage Rates drop (more…)