[Click here to download a copy of this report.]
Single Family Homes (SFH)
After increasing by almost 25% over the three previous year, the median price of the SFHs sold in 2018 was virtually unchanged from 2017. Of note was the consistency of pricing throughout the year. Sales continued to decline from the 2016 peak.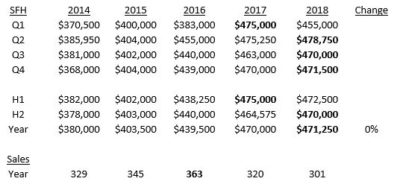 Condos
The median price of condos sold in recent years has been distorted by the 65 sales at Elliott Landing, with a median price over $500,000, between Q4 2016 and Q3 2017. Since then the median price has mostly been in the $280,000-290,000 range.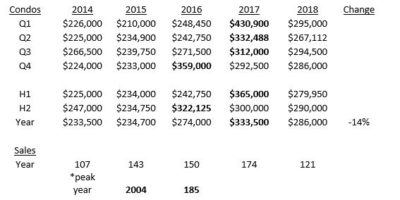 Andrew Oliver
Realtor, Sagan Harborside
Sotheby's International Realty
www.andrewJoliver.com
www.OliverReports.com
Tel: 617.834.8205
Sotheby's International Realty® is a registered trademark licensed to Sotheby's International Realty Affiliates LLC. Each Office Is Independently Owned and Operated