Beverly 2017 Housing Market Review
(Click here to download a copy of this report).
The price of the SFHs sold in Beverly in 2017 rose 6.9% to a new high of $470,000, taking the two-year gain to 16.5%. As with many markets, sales were down, reflecting the shortage of inventory.
The impact of rising prices can be seen in the huge drop in sales under $400,000 and increases above that price.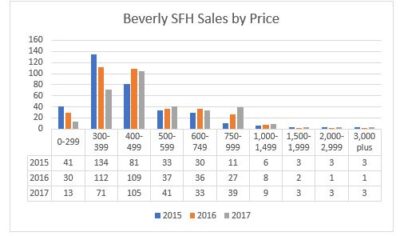 Condos
The median price of the condos sold in Beverly in 2017 increased nearly 15%, breaking through $300,000 for the first time. The biggest factor was that in late 2016 and the first 9 months of 2017 there were some 65 sales in MLS at Elliott Landing at a median price of just over $500,000.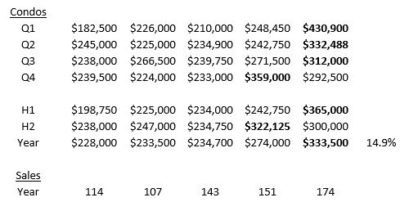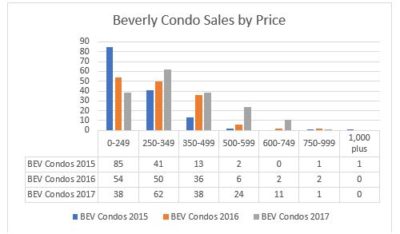 Andrew Oliver
www.OliverReports.com
andrew.oliver@sothebysrealty.com
617.834.8205