Beverly 2019 Housing Market Summary
Single Family Homes (SFH)
After topping $500,000 in each of the first 3 Quarters, the median SFH price dropped back to $475,000 in Q4 as that Q saw a high percentage of sales under $500,000. Sales declined again and were the lowest since 2012.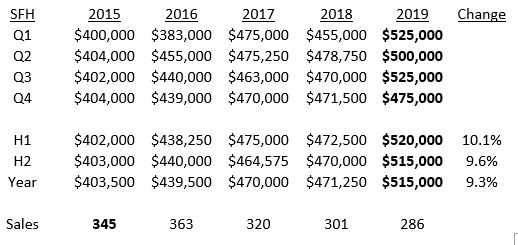 Condos
The median condo price gained 13.6% to $325,000, but was lower than the 2017 level. Sales at Elliott Landing complicate comparisons from year to year.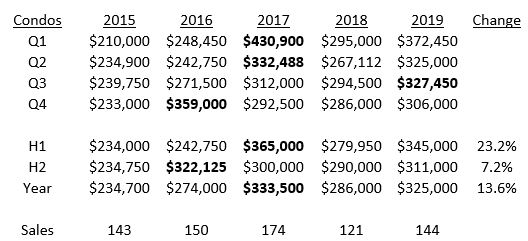 Andrew Oliver
Market Analyst | Team Harborside | teamharborside.com
REALTOR®
Sagan Harborside Sotheby's International Realty
One Essex Street | Marblehead, MA 01945
m 617.834.8205
www.OliverReports.com
www.TeamHarborside.com
Andrew.Oliver@SothebysRealty.com
Sotheby's International Realty® is a registered trademark licensed to Sotheby's International Realty Affiliates LLC. Each Office Is Independently Owned and Operated