Beverly Housing Market Mid-Year 2018 Review
Click here to download a PDF of this report.
The median price of the Single Family Homes(SFH) sold in Beverly in the first half of 2018 was slightly lower than in 2017, a year which saw a sharp increase.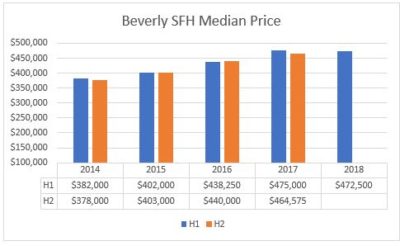 Since breaking $400,000 in 2015, the median price has increased sharply, with the usual quarterly fluctuations.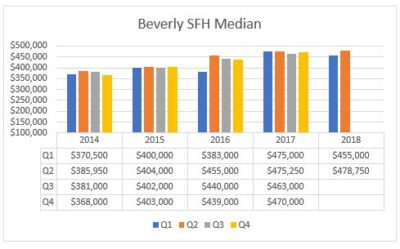 SFH Sales
Sales were in line with recent years.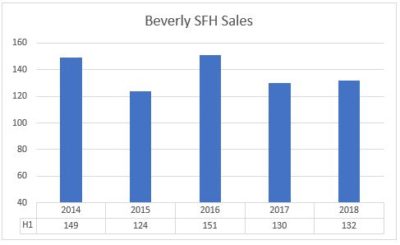 SFH Sales by price
The percentage of sales under $400,000 was 44% in 2016 and 25% in both 2017 and  2018.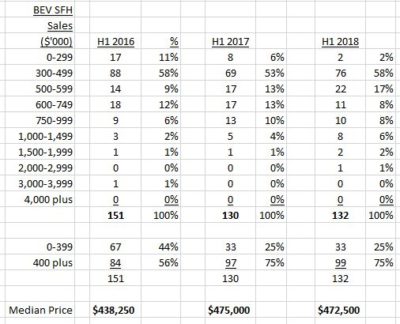 SFH For Sale
The biggest drop in inventory is in the $600,000-$1 million range, where the number for sale has dropped from 21 in 2016 to just 7 in 2018.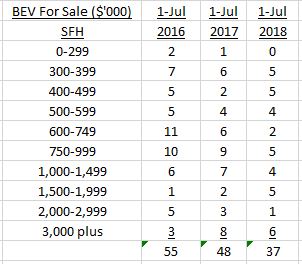 Condos
The apparent roller-coaster in the median price is explained by the development at Elliot Landing. Between Q3 2016 and Q2 2017, some 50 condos sold at a median price in excess of $500,000. The end of such sales has returned the median price to under $300,000.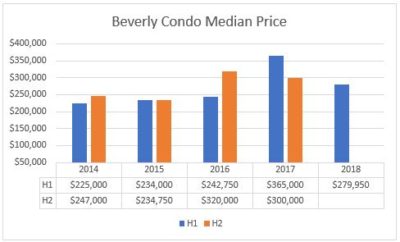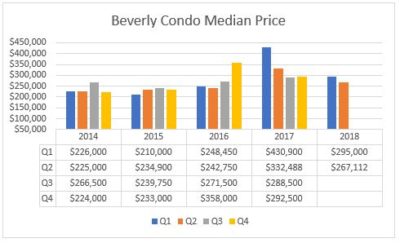 Condo Sales
Note that the number of sales over $500,000 dropped from 26 in 2017 to just 2 in 2018, reflecting the completion of sales at Elliott Landing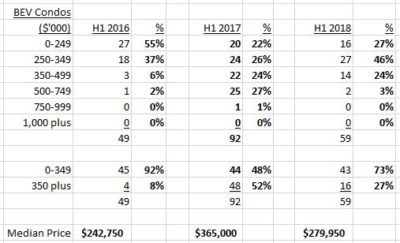 Condos for sale
There is a similar story with condos for sale, with the number over $500,000 dropping from 28 in 2016 to 6 in 2018.

Summary
The pattern of SFH sales was very similar in the first half of both 2017 and 2018, coming after the market has been strong in recent years, especially since breaking through the $400,000 barrier.
Significant new developments in Essex County are usually of condominiums and usually for higher-priced units than the existing stock, which is why the median price can be distorted during times of large numbers of new sales. We saw this in Beverly with Elliott Landing and the same phenomenon is occurring now in Swampscott with the sales of condos at The Avery.
Sagan Harborside Sotheby's International Realty
www.SaganHarborside.com