Beverly Q3 2017 Housing Market Report
Click here to download a pdf of this report.
Beverly has been a hot market in recent years. The median price of a Single Family Home (SFH) first broke through $400,000 in 2015 and in the first 9 months of 2017 increased by 6%. Sales were down a little from last year but in line with the average of the last 5 years.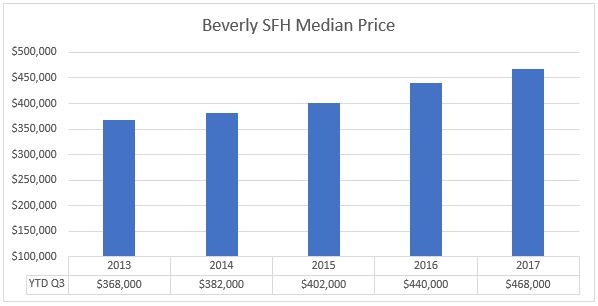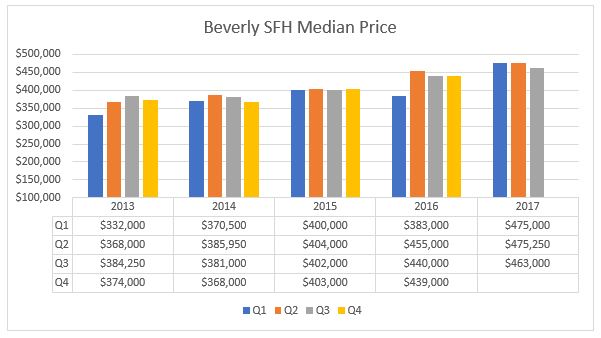 Condos
Look at the next two charts very carefully. The first chart shows that the median price of the condos sold in Beverly in the first 9 months of 2017 soared 31%. But now look at the second chart. While this appears to show that prices boomed in late 2016/early 2017 before collapsing, the reality is that this was the period of sales from Elliott Landing, with 60 such sales in MLS at a median price of just over $500,000. Post the Elliott Landing sales, the median price is returning to the earlier levels.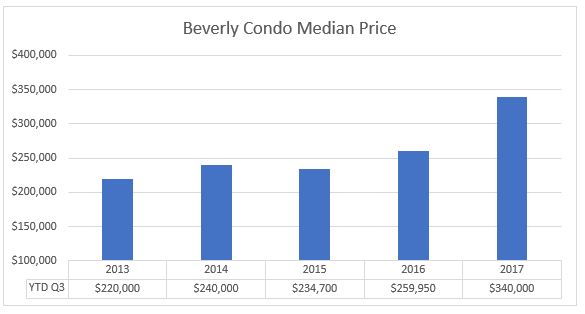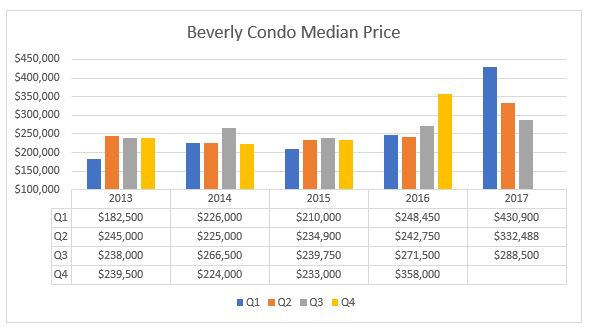 Andrew Oliver