Danvers 2016 Housing market By The Numbers
The median price of Single Family Home (SFH) in Danvers in 2016 rose 5% to a new record high pf $429,900, surpassing the prior 2006 peak of $413,500. The median price of a condo declined 5% and remains below the 2014 peak. Sales of SFHs were down slightly from the 2015 peak, while condo sales were well below the 2014 peak.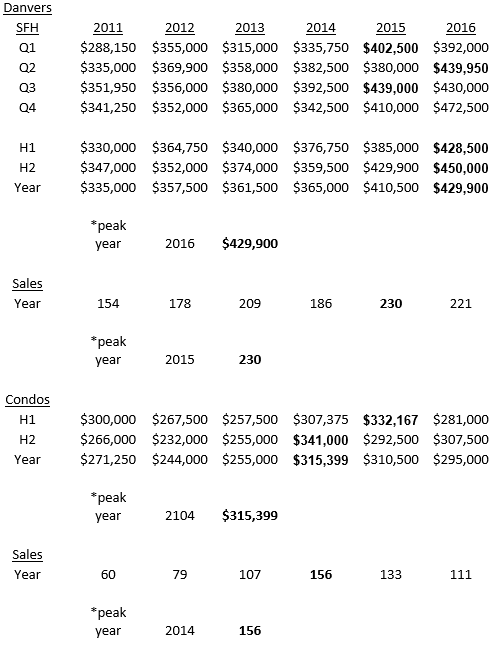 Not sure how to choose the  broker to sell your home? Read  Which broker should I choose to sell my house?
Please contact me on 617.834.8205 or Andrew.Oliver@SothebysRealty.com for a free market analysis and explanation of the outstanding marketing program I offer
If you are looking to buy, I will contact you immediately when a house that meets your needs is available. In this market you need to have somebody looking after your interests.
Andrew Oliver is a Realtor with Harborside Sotheby's International Realty. Each Office Is Independently Owned and Operated
@OliverReports