Have you considered Beverly?
With so very few houses for sale in Marblehead and Swampscott – or Salem – there may be better opportunities in Beverly.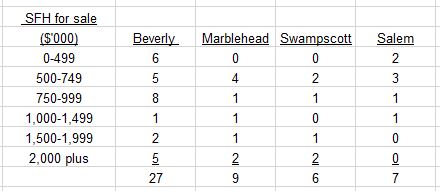 Read VacationIdea.com's Best things to do in Beverly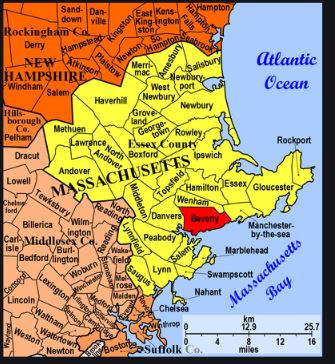 When it's time to commute into Boston again Beverly boasts 5 stations, the history of which is described in The Many Stations of Beverly. This article also contains excellent descriptions of the different neighbourhoods of Beverly.
And read Team Harborside's in-depth review of the real estate market: Beverly Q1 20212 Market reportThe Many Stations of Beverly
Perhaps it is time to take a trip to Beverly to check out the city and its housing market?
Read these recent articles:
Goodbye sub 3% mortgages
"Party on, dude" says the Federal Reserve
Buyers are overpaying, but are there signs of a bubble?
Essex County 2021 Property Tax Rates: Town by Town guide
If you – or somebody you know – are considering buying or selling a home and have questions about the market and/or current home prices, please contact me on 617.834.8205 or Andrew.Oliver@SothebysRealty.com.
"If you're interested in Marblehead, you have to visit the blog of Mr. Andrew Oliver, author and curator of Oliver Reports . He's assembled the most comprehensive analysis of Essex County we know of with market data and trends going back decades. It's a great starting point for those looking in the towns of Marblehead, Sale, Beverly, Lynn and Swampscott."
Andrew Oliver
Market Analyst | Team Harborside | teamharborside.com
REALTOR®
Sagan Harborside Sotheby's International Realty
One Essex Street | Marblehead, MA 01945
m 617.834.8205
www.OliverReportsMA.com
Andrew.Oliver@SothebysRealty.com
Sotheby's International Realty® is a registered trademark licensed to Sotheby's International Realty Affiliates LLC. Each Office Is Independently Owned and Operated
Andrew Oliver
Sales Associate | Market Analyst | DomainRealty.com
REALTOR®
Naples, Bonita Springs and Fort Myers
Andrew.Oliver@DomainRealtySales.com
m. 617.834.8205
www.MarbleheadSouth.com