Housing Headlines for Marblehead and Swampscott
Marblehead
The median price of the Single Family Homes (SFH) sold in Marblehead in 2018 increased 3.7% to a new record of $689,500. Sales dropped to the lowest level since 2011.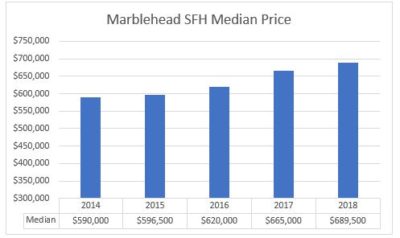 Swampscott
After finally breaking the 2005 peak of $517,300 in 2017, the median price jumped 10.8% in 2018. Sales recovered to the 2016 level, but were below the levels of 2013-2015.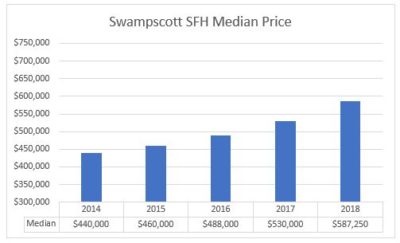 Detailed reports on both markets (and several others) will be published in the near future.
Andrew Oliver
Realtor, Sagan Harborside Sotheby's International Realty
www.OliverReports.com
Andrew.Oliver@SothebysRealty.com
Tel: 617.834.8205