Housing Inventory by Price in North Shore towns
While conventional wisdom holds that a market is in equilibrium between buyers and sellers when the current inventory represents 6 months of sales, that overall number masks major differences which occur at different price points.
The tables below show the position by price for Essex County overall and for Marblehead, Swampscott, Salem, Beverly and Lynn.
Essex County
The table below breaks down supply at different price levels for Essex County overall.This shows that the dynamic between sellers and buyers changes as prices go above $750,000.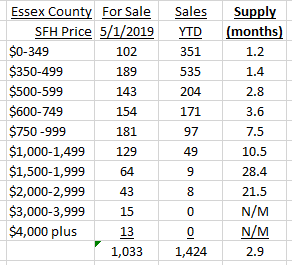 Marblehead
The only exception to the general trend here is in the $1-1.5 million bracket where supply is currently tighter than would be expected.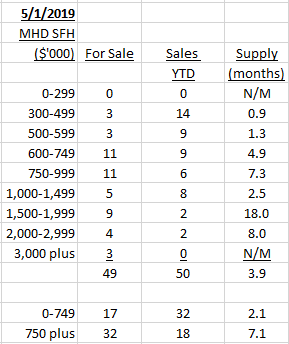 Swampscott
Supply remains tight all the way up to $1 million.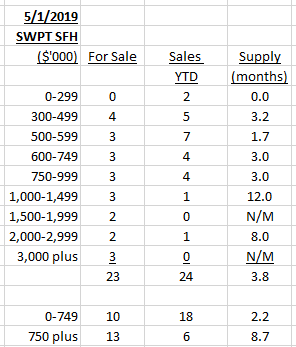 Salem
Supply remains tight at all price points.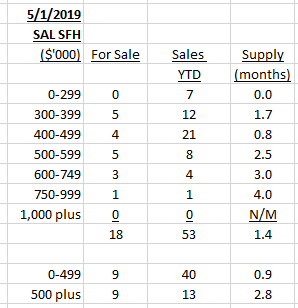 Beverly
Supply increases above $750,000.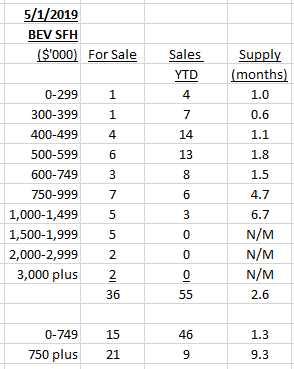 Lynn
Supply continues to ve bery limited.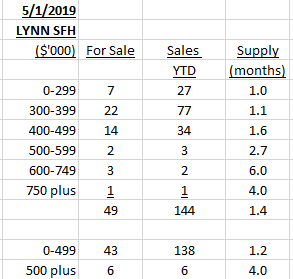 Andrew Oliver
Realtor, Sagan Harborside
Sotheby's International Realty
www.andrewJoliver.com
www.OliverReports.com
Tel: 617.834.8205
Sotheby's International Realty® is a registered trademark licensed to Sotheby's International Realty Affiliates LLC. Each Office Is Independently Owned and Operated