Essex County Inventory Increases Further
The number of Single Family Homes (SFH) for sale in the 34 cities and towns of Essex County increased year over year (YOY) for the 11th consecutive month in May: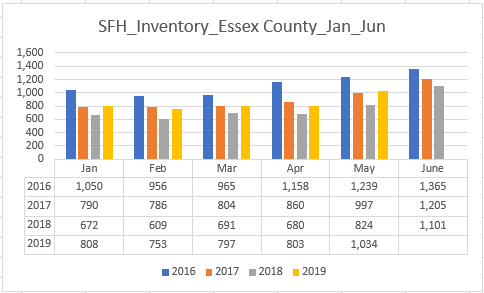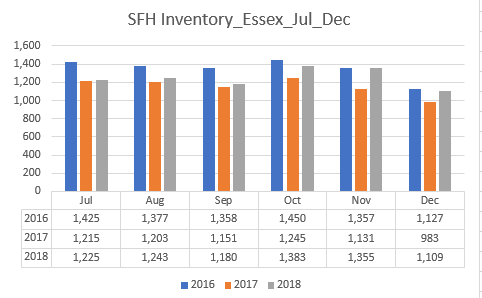 Condos
The supply of Condos YOY increased for the 12th consecutive month: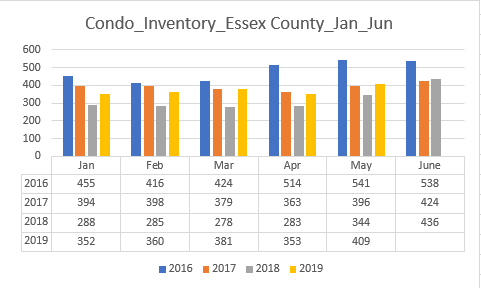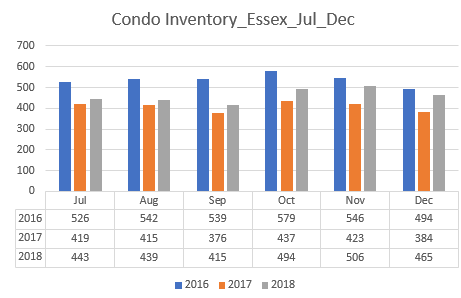 Comment
The supply of both SFHs and Condos in Essex County has been increasing for a year now on a YOY basis.In May, the supply increased to a level higher than in both 2017 and 2018, although still below 2016 levels.
This is the big regional picture: you don't buy a home in "Essex County" but in a specific town. In tomorrow's report I will provide a breakdown of supply by town.
Andrew Oliver
Realtor, Sagan Harborside
Sotheby's International Realty
www.andrewJoliver.com
www.OliverReports.com
Tel: 617.834.8205
Sotheby's International Realty® is a registered trademark licensed to Sotheby's International Realty Affiliates LLC. Each Office Is Independently Owned and Operated