Marblehead Oceanfront: $100,000 PRICE REDUCTION through SUNDAY NIGHT
This property offers not just one, but two houses on what is currently one lot. Oceanfront properties on the North Shore in general sell for $500-1,000 plus per sq.ft. 11 Crown Way is offered at just $440 per sq.ft. – and that counts just the main house.
Breathtaking views all the way down to the South Shore from this gracious, restored (1998-2006), 1870s oceanfront home. The open floor plan offers an easy flow for entertaining. The house sits on a private beach, high above the Atlantic, in a wonderfully protected location (no flood insurance required.) VIEWS and VIEWS and VIEWS.
Click 11 Crown Way for photos and description, and here's a link to the Video. And a recent Crown Way sunset.
Carriage house believed to be a stop on the Underground RaiIroad. Property featured by Massachusetts Historical Commission.
Listen to the sound of the ocean, while looking out over the rocks which provide a sanctuary for wildlife.
Just 13 miles north of Boston's Logan Airport, while enjoying all the charms and delights of the "Yachting Capital of America", and "New England's Best-Kept Seaside Secret." Huge price reduction allows for any further updating required.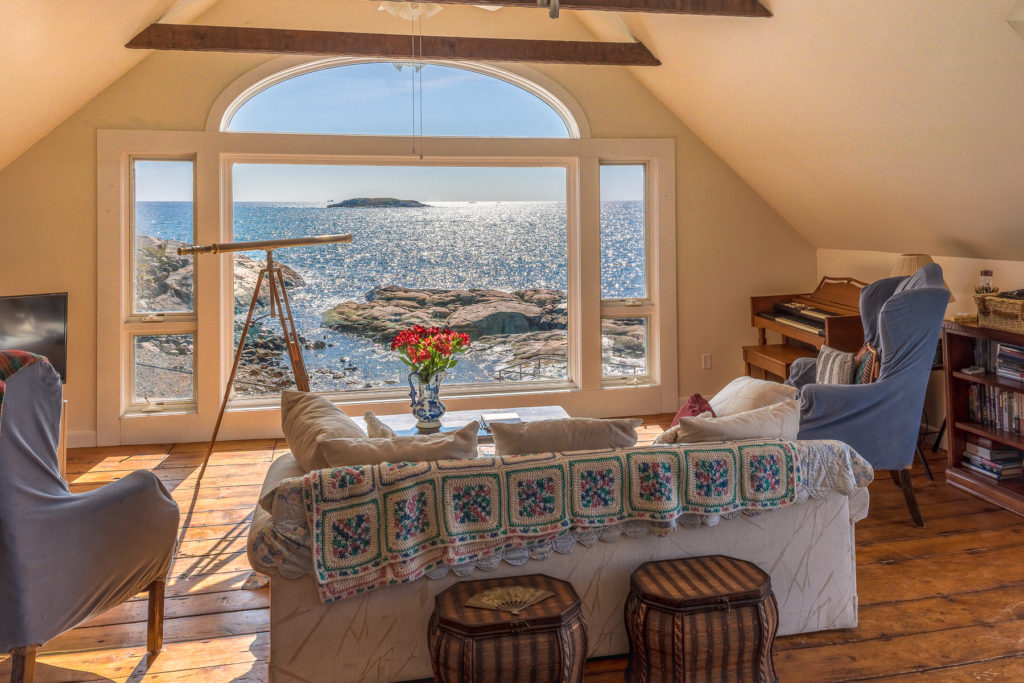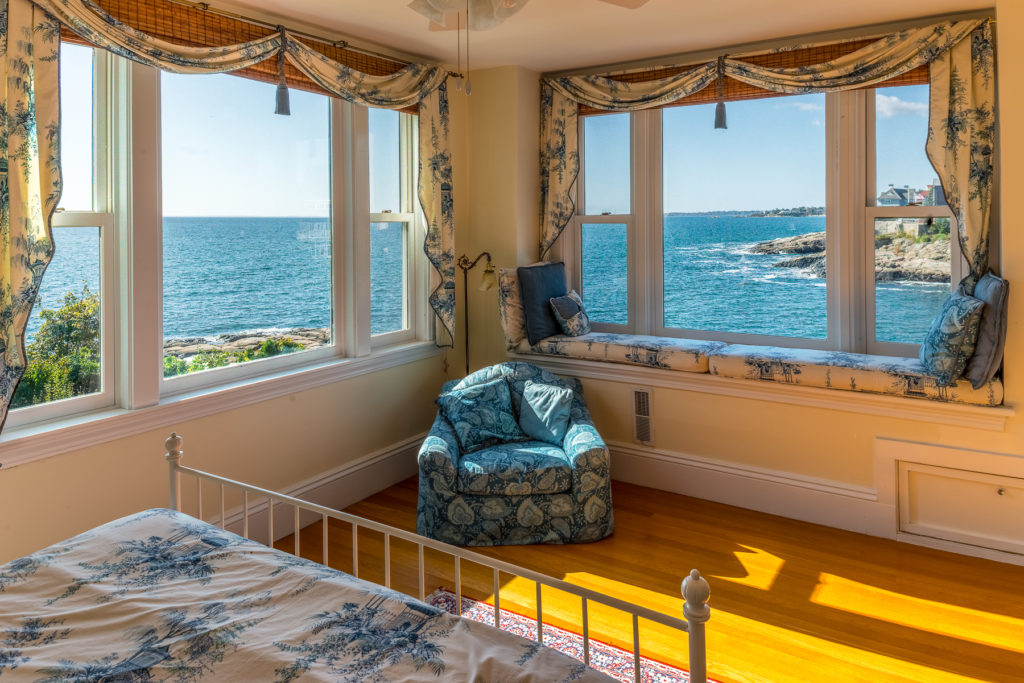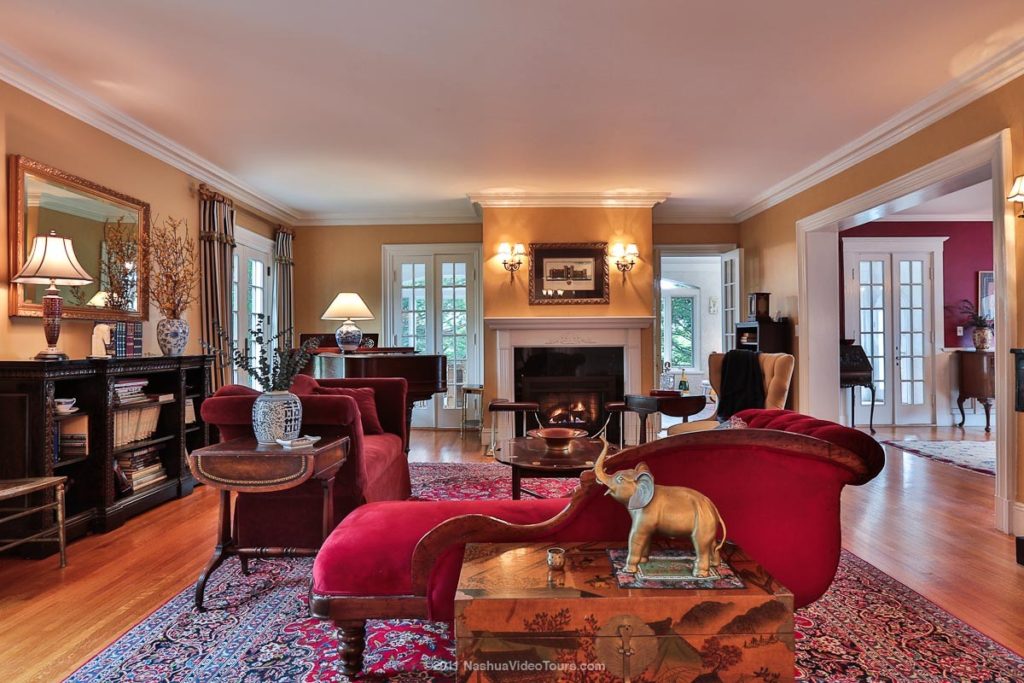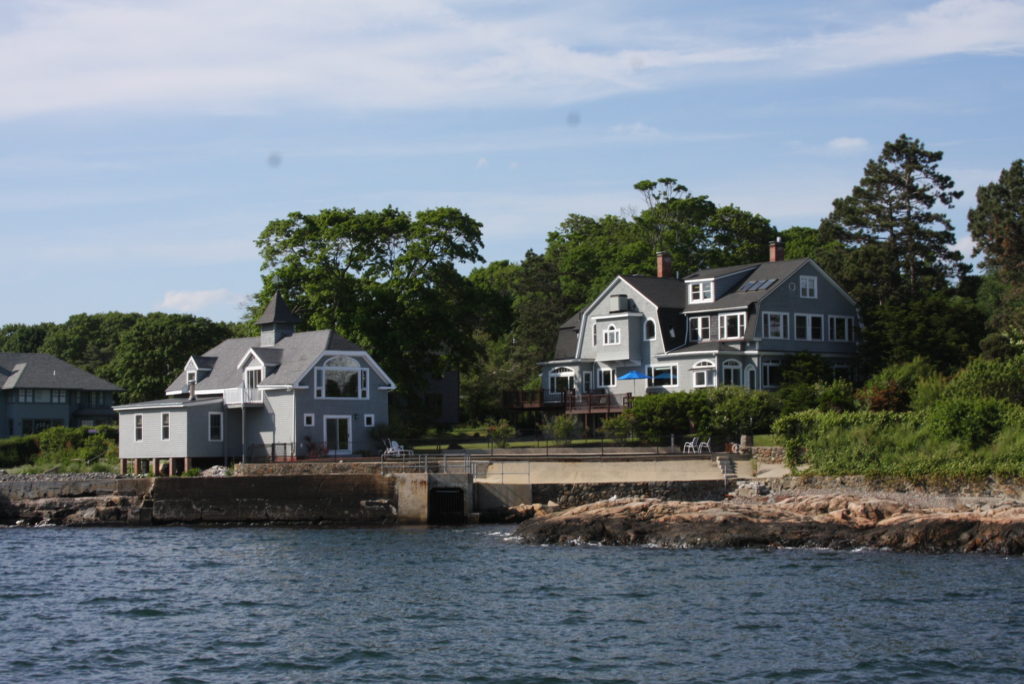 If you – or somebody you know – are considering buying or selling a home and have questions about the market and/or current home prices, please contact Andrew Oliver on 617.834.8205 or Kathleen Murphy on 603.498.6817.
If you are looking to buy, we will contact you immediately when a house that meets your needs is available. In this market you need to have somebody looking after your interests.
Are you thinking about selling? Read  Which broker should I choose to sell my house?
Andrew Oliver and Kathleen Murphy are Realtors with Harborside Sotheby's International Realty. Each Office Is Independently Owned and Operated
@OliverReports