Real estate averages and the Red Sox
I gave a presentation recently explaining why I do not use average prices in real estate.
In the ALCS Championship series against the Astros the Red Sox scored a total of 28 runs or an average of 5.6 per game. But averages don't work in baseball either and the results were:

But if we could average those 28 runs over 6 games it would be 5.6 per game. So let's give the Sox 4 games with 6 runs and 2 with 4. Then we could have produced these results:
And we're off to the World Series!
Talking of which, I picked a hat from the closet on Friday as I headed out to hit some golf balls: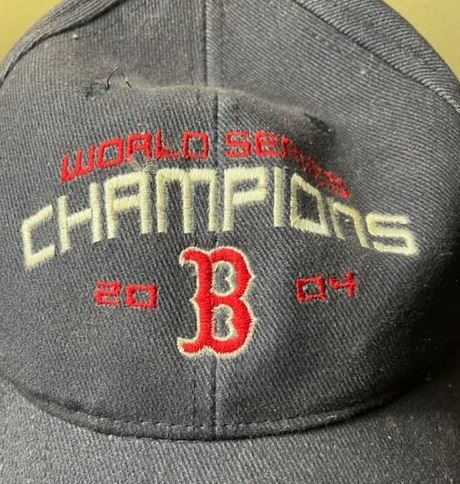 Now that was a year!
www.MarbleheadSouth.com
www.ThePatriotsSouth.com
Marblehead Q3 2021 Market Report
Swampscott Q3 2021 Market Report
Essex County Fall Market Report
Naples area Fall Market Reports
If you – or somebody you know – are considering buying or selling a home and have questions about the market and/or current home prices, please contact me on 617.834.8205 or Andrew.Oliver@SothebysRealty.com.
"If you're interested in Marblehead, you have to visit the blog of Mr. Andrew Oliver, author and curator of Oliver Reports . He's assembled the most comprehensive analysis of Essex County we know of with market data and trends going back decades. It's a great starting point for those looking in the towns of Marblehead, Sale, Beverly, Lynn and Swampscott."
Andrew Oliver
Market Analyst | Team Harborside | teamharborside.com
REALTOR®
Sagan Harborside Sotheby's International Realty
One Essex Street | Marblehead, MA 01945
m 617.834.8205
www.OliverReportsMA.com
Andrew.Oliver@SothebysRealty.com
Sotheby's International Realty® is a registered trademark licensed to Sotheby's International Realty Affiliates LLC. Each Office Is Independently Owned and Operated
Andrew Oliver
Sales Associate | Market Analyst | DomainRealty.com
REALTOR®
Naples, Bonita Springs and Fort Myers
Andrew.Oliver@DomainRealtySales.com
m. 617.834.8205
www.OliverReportsFL.com
www.AndrewOliverRealtor.com