Small Business Optimism Soars after Election
Small business optimism remained flat leading up to Election Day and then rocketed higher as business owners expected much better conditions under new leadership in Washington, according to a special edition of the monthly NFIB Index of Small Business Optimism.
"The November index was basically unchanged from October's reading up to the point of the election and then rose dramatically after the results of the election were known."
The full November index, calculated as it is every month, improved 3.5 points to 98.4, which is just above the 42-year average and only the third time since 2007 that it has broken into above average territory.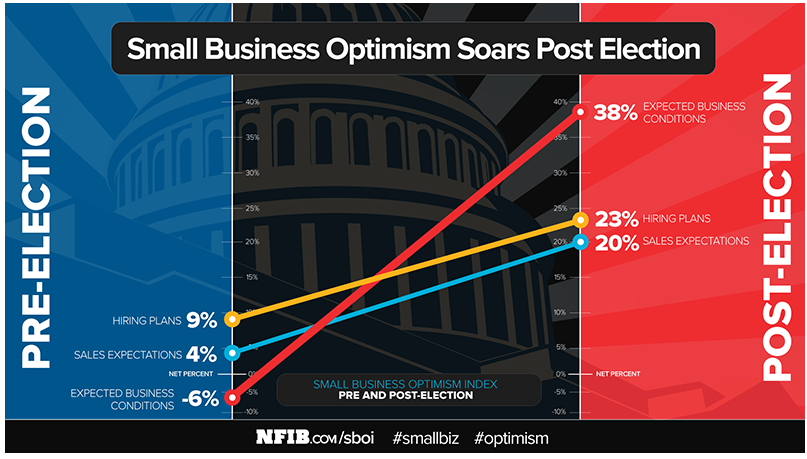 Are you considering selling your home? If so please contact me on 617.834.8205 or Andrew.Oliver@SothebysRealty.com for a free market analysis and explanation of the outstanding marketing program I offer.
Not sure which broker to use to sell your home? Read  Which broker should I choose to sell my house?
If you are looking to buy, I will contact you immediately when a house that meets your needs is available. In this market you need to have somebody looking after your interests.
Andrew Oliver is a Realtor with Harborside Sotheby's International Realty. Each Office Is Independently Owned and Operated
@OliverReports