Why are more Sellers opting for Private Listings ?
The Boston Globe points out in Pandemic has more sellers opting for private listings:
"As the novel coronavirus continues its deadly spread, some sellers are understandably skittish about letting a parade of potential buyers traipse through their homes day after day. That's leading some sellers to consider a more discreet sales strategy usually reserved for public figures or the very wealthy: the private listing."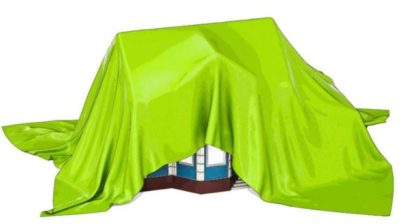 Matt Dolan, a broker with Team Harborside at Sagan Harborside Sotheby's International in Marblehead, has used private listings to keep sales quiet for couples going through a divorce or politicians, but he also represents a seller with an extensive antiques collection who doesn't want to publicly disclose the address of his treasure trove and worries about browsers pocketing a priceless rarity. So Dolan is instructed to mention the home only to vetted clients. "I'm not allowed to market it, but if someone is looking for this type of property, I'm allowed to tell people about it,'' he said.
Dolan prefers to list a home on the MLS whenever possible to take advantage of its reach, while relying on video tours and a verification process to "control the flow'' of buyers. His team adheres to similarly strict safety protocols for in-person showings, and now requires "a fresh preapproval'' before an on-site viewing. "Just because you were approved a month ago,'' he said, "that's not necessarily good enough, because mortgage guidelines are changing quickly."
For more information read Guide to Buying or Selling a Home During a Pandemic.
Andrew Oliver
Market Analyst | Team Harborside | teamharborside.com
REALTOR®
Sagan Harborside Sotheby's International Realty
One Essex Street | Marblehead, MA 01945
m 617.834.8205
www.OliverReports.com
Andrew.Oliver@SothebysRealty.com
Sotheby's International Realty® is a registered trademark licensed to Sotheby's International Realty Affiliates LLC. Each Office Is Independently Owned and Operated