Housing Supply is limited in Marblehead and Swampscott
In my Inventory starts 2019 continuing rising trend article yesterday I commented: While inventory has been increasing steadily for some months, in absolute terms it is still low.
Inventory in New England is always low in the first few months of the year, and activity in the first quarter of the year is very weather dependent, but in this article I show the current inventory (in terms of months of supply*) for Marblehead and Swampscott, as well as for Essex County overall.
Marblehead
Only 3 houses currently for sale under $600,000 and only 18 under $1 million.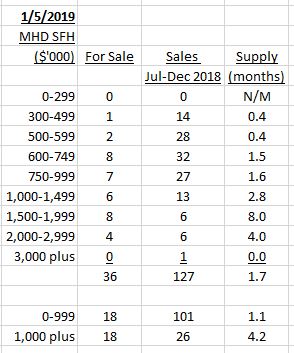 Swampscott
Just 10 houses for sale under $1 million.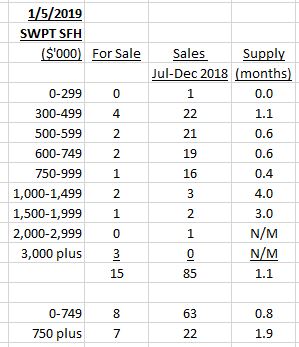 Essex County
Very limited supply under $1 million.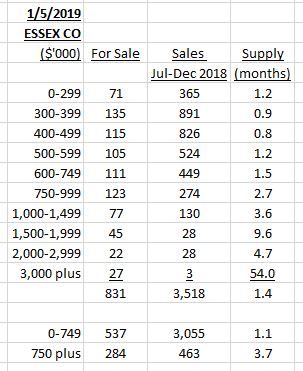 * a market is generally regarded as being in equilibrium between buyers and sellers when supply is 6 months
Comment
The economy is still strong, if slowing somewhat, and mortgage rates have dropped back to 4.5%.
It is early January and it is New England and winter, but there do seem to be opportunities for sellers in many price ranges.
Andrew Oliver
Realtor, Sagan Harborside Sotheby's International Realty
www.OliverReports.com
617.834.8205