The number of Single Family Homes (SFH) for sale in the 34 cities and towns of Essex County increased again in February, the 8th consecutive month of increase Year-on-Year. The first chart below shows January-June and the second one July-December: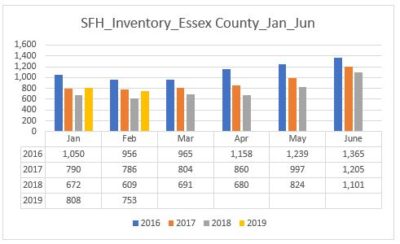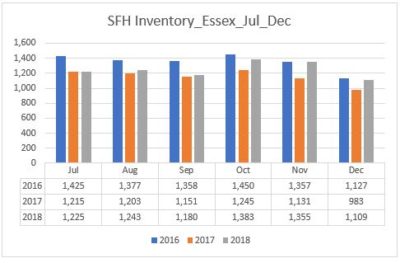 Condos
It is the same story with condos, except that here the increase in February was the 9th consecutive month of Year-on-Year increases: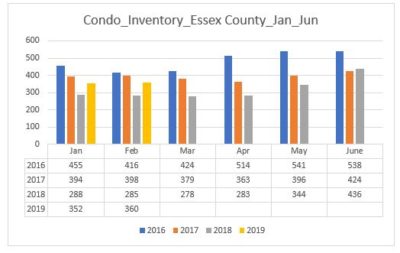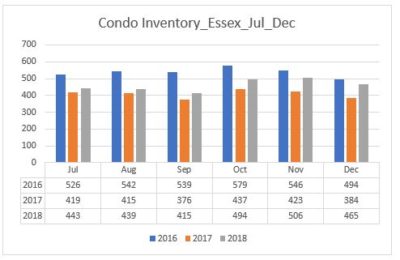 Comment
Translating inventory into months of supply is complicated this early in the year for two reasons: inventory is always low in the winter, as is sales activity. I will, however, write another post soon showing the current inventory by price for each of the towns and cities of Essex County.
Andrew Oliver
Realtor, Sagan Harborside
Sotheby's International Realty
www.andrewJoliver.com
www.OliverReports.com
Tel: 617.834.8205
Sotheby's International Realty® is a registered trademark licensed to Sotheby's International Realty Affiliates LLC. Each Office Is Independently Owned and Operated