Lynn 2017 Housing Market Review
(Click here to download a pdf of this report.)
The median price of the SFHs sold in Lynn in 2017, after reaching $300,000 for the first time in 2016, increased by 11.7% to $335,000. This took the gain to over 40% since 2013.  Sales continued their recent climb and were within a whisker of the record set in 2004.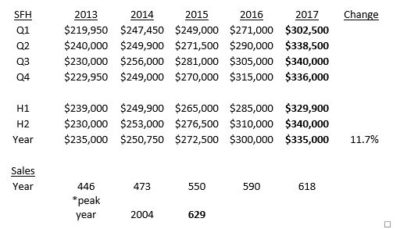 There has been a dramatic change in the number of houses sold at lower prices, with the number under $200,000 dropping from 91 in 2015 to just 25 last year. There was also a big drop last year in sales under $300,000 and a jump in sales above that figure, all evidence of quite rapidly rising prices.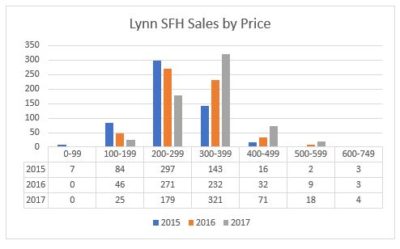 Condos
A 12.5% increase in the median price saw it break through $200,000 for the first time, finally eclipsing the 2006 peak. The gain occurred in the second half of the year. Sales maintained the 2016 pace but remain well below the 2004 level.

Sales under $200,000 have declined while there has been a sharp increase in sales over $400,000.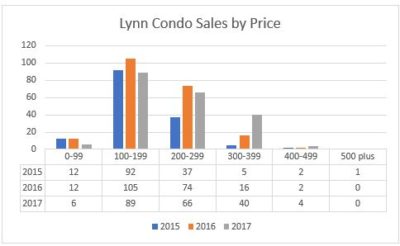 If you – or somebody you know – are considering buying or selling a home and have questions about the market and/or current home prices, please contact Andrew Oliver on 617.834.8205 or Kathleen Murphy on 603.498.6817.
If you are looking to buy, we will contact you immediately when a house that meets your needs is available. In this market you need to have somebody looking after your interests.
Are you thinking about selling? Read  Which broker should I choose to sell my house?
Andrew Oliver and Kathleen Murphy are Realtors with Harborside Sotheby's International Realty. Each Office Is Independently Owned and Operated
@OliverReports