Marblehead and Swampscott November sales still strong
November sales in Marblehead and Swampscott continue to show strength.
Marblehead
10 of 19 SFH sales in November were at or over List price, with 2 sales at 23% and 32% over list. Just 1 of the 4 Condo sales was over List.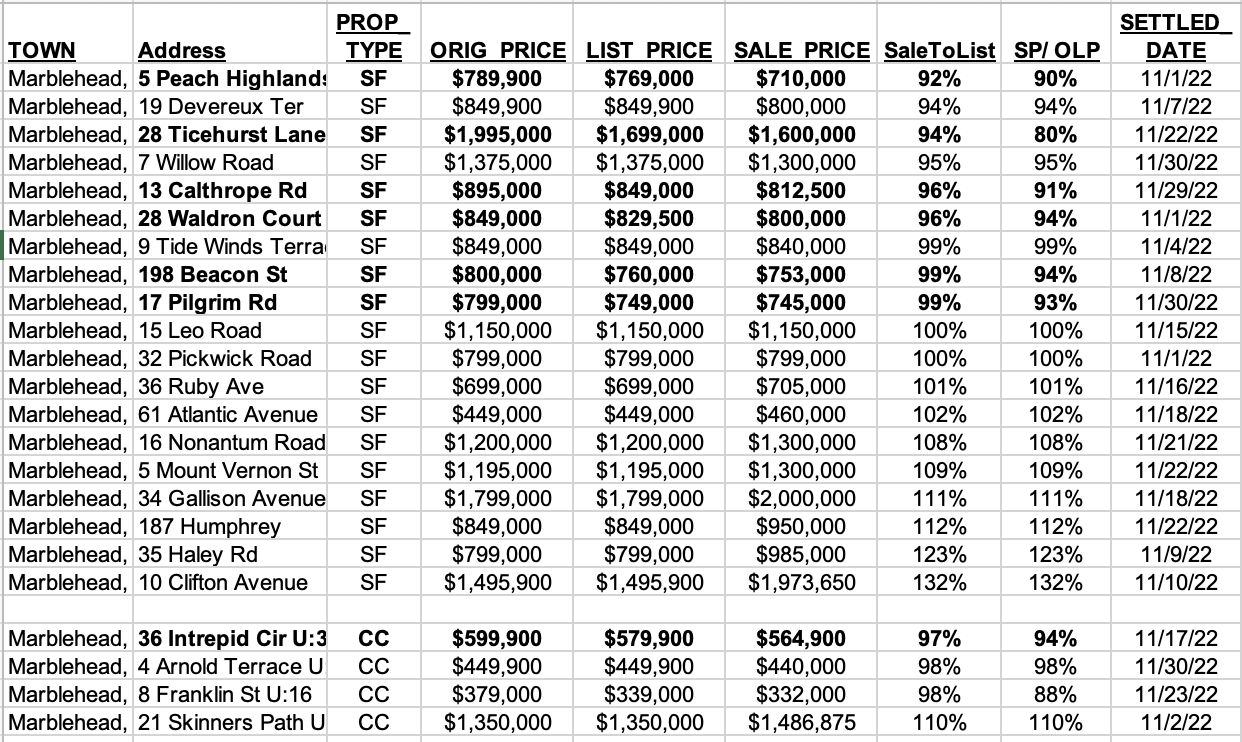 Swampscott
6 of 10 SFH sales in October were at or over List price (5 over the Original List Price), while 5 of the 6 Condo sales were at or above List.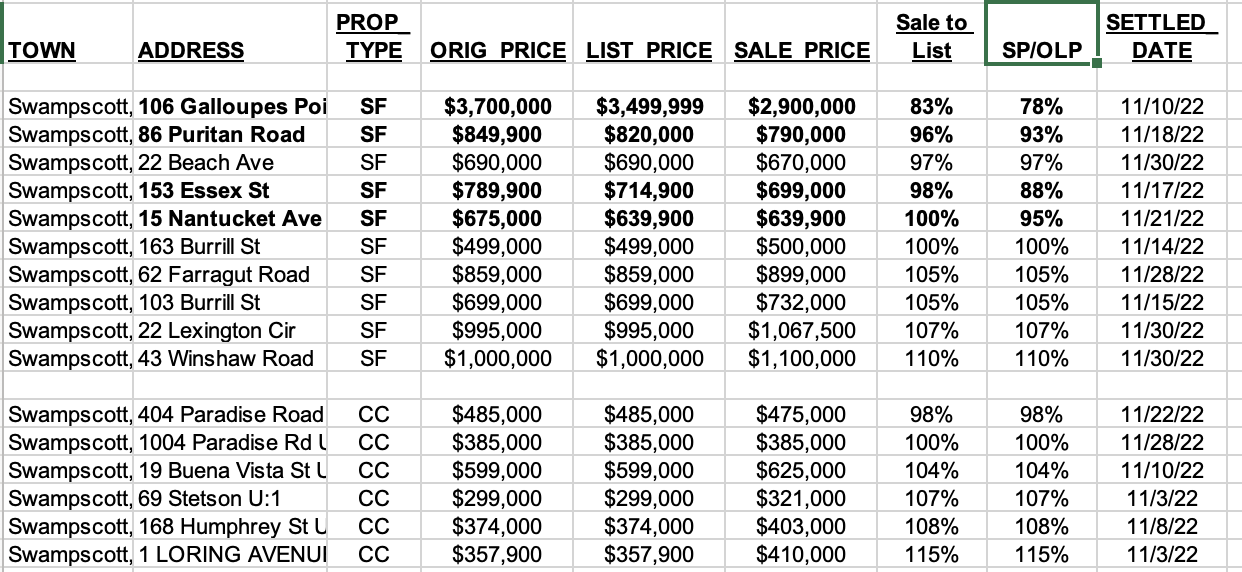 Comment
While sales continue to be strong – and often strongly above list price – it is interesting to note that 8 of the 14 SFHs currently available for sale in Marblehead have had price reductions, while 4 of the 9 in Swampscott have also seen price cuts – or "adjustments" or "improvements" as we like to call them.
Note also that in November, all but 1 of the sales where the price had been reduced subsequently took place below the reduced price.
The sample is small, but the implication is clear: over-pricing in this market leads to a lower sale price.
And these recent articles:
Economic and mortgage commentary
Why Mortgage Rates Will Fall
Marblehead 2023 Property Tax Rate
Recession? Yes, no, maybe….
Federal Reserve tries to rewrite history
Has Inflation Peaked?
Are we already in a Recession?
Federal Reserve in Fantasyland: Implications for Housing Market
Time to Consider an Adjustable Rate Mortgage
How Marblehead's 2022 Property Tax Rate is calculated
Essex County 2022 Property Tax Rates: Town by Town guide
Market Reports
Marblehead Q3 2022 Report: Median Price tops $1 million
Swampscott Q3 2022 Report: Median Price hits $800,000
Salem Q3 2022 Report: Median Single Family price breaks through $600,000
Marblehead house sells for 35% above list price
October Inventory shows modest decline </a)
Is the U.S. Housing Market at a Crossroads?
Summer 2022 Market Review
Essex County Mid-Year Market Summary in 5 slides
Massachusetts Mid-Year Market Summary in 5 slides