Mortgage Rates hit all-time low – again
"The 30-year fixed-rate mortgage has again hit the lowest level in our survey's nearly 50-year history, breaking the record for the third time in just the last few months. These unprecedented rates have certainly made an impact as purchase demand rebounded from a 35 percent year-over-year decline in mid-April to an 8 percent increase as of last week—a remarkable turnaround given the sharp contraction in economic activity.
Additionally, refinance activity remains elevated and low mortgage rates have been accompanied by a $70,000 decline in the average loan size of refinance borrowers this year. This means a broader base of borrowers are taking advantage of the record low rate environment, which will benefit the economy." (Freddie Mac weekly survey.)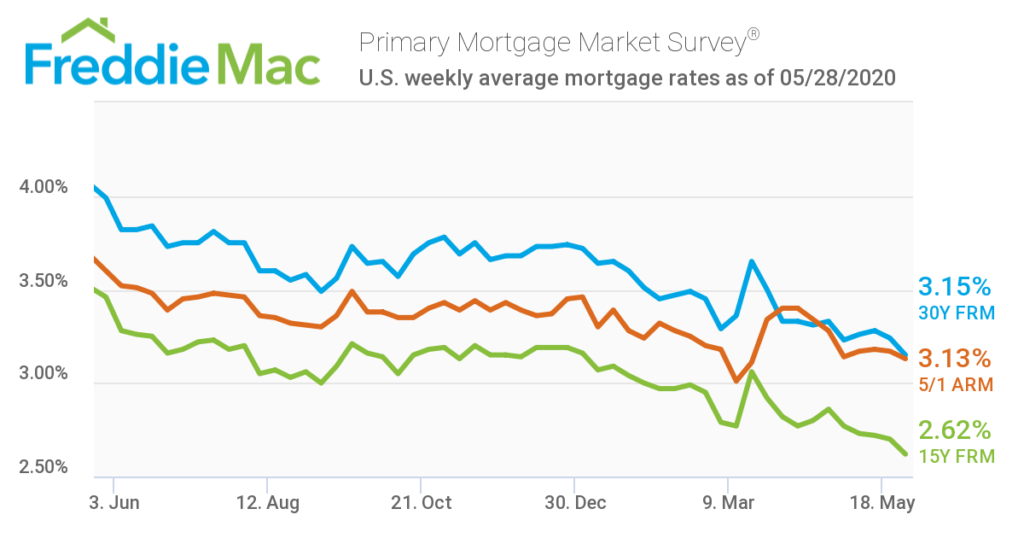 Comment
Remember late March when the 30-year Fixed Rate Mortgage jumped more than 1% in one day when the financial markets were in disarray? The multiple actions taken by the Federal Reserve have created both liquidity and confidence and the impact has been dramatic in both the stock market and the conventional mortgage market.
Mortgage applications spike
Mortgage applications almost back to 2019 levels
Andrew Oliver
REALTOR®
Sagan Harborside Sotheby's International Realty
One Essex Street | Marblehead, MA 01945
m 617.834.8205
www.OliverReports.com
Andrew.Oliver@SothebysRealty.com
Sotheby's International Realty® is a registered trademark licensed to Sotheby's International Realty Affiliates LLC. Each Office Is Independently Owned and Operated
"If you're interested in Marblehead, you have to visit the blog of Mr. Andrew Oliver, author and curator of OliverReports.com. He's assembled the most comprehensive analysis of Essex County we know of with market data and trends going back decades. It's a great starting point for those looking in the towns of Marblehead, Sale, Beverly, Lynn and Swampscott."