Flood Insurance Changes Coming Oct 1
Changes are coming to the flood insurance policy sector taking effect October 1st on new policies and April 1, 2022 on any outstanding renewal policies.  I will write further as more details are revealed but these are the highlights from the FEMA Risk Rating 2.0 announcement:
1. Flood zones and Elevation Certificates will no longer be a rating factor (Flood zones will still be present for mortgage purposes)
2. Elevation Certificates will no longer be needed to determine rate
3. No more preferred rate tables for X,B,C Flood zones
4. Flood Vents (2 openings on 2 walls on lowest level) will no longer provide significant savings
5. Machinery on ground floor will impact rate (ex:a/c, water heater, washer/dryers)
6. Grandfathering:
Policyholders will still be able to transfer their discount to a new owner by assigning their flood insurance policy when their property changes ownership
7. FEMA will continue to offer premium discounts for pre-FIRM subsidized and newly mapped properties (ex: Zone X remapped to A Zone, rate from X can be grandfathered as long as there is no coverage interruption)
8. Replacement Cost Value will impact the rate (Historically, lower valued homes were paying more than they should and those that had higher value homes were paying less than they should)
FEMA "predicts the average rate increase will be about 10%."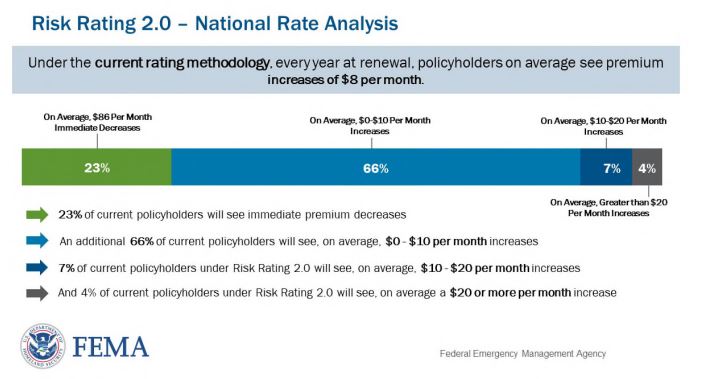 The Facts about Inventory and Home Prices
And read these recent articles:
How much does it cost to live in each town in Essex County?
Team Harborside recognized on America's Best Real Estate Professionals list
Are mortgage rates heading up or down?
Essex County 2021 Residential Property Tax Rates: a Town by Town guide
Naples August Housing Market Review
If you – or somebody you know – are considering buying or selling a home and have questions about the market and/or current home prices, please contact me on 617.834.8205 or Andrew.Oliver@SothebysRealty.com.
"If you're interested in Marblehead, you have to visit the blog of Mr. Andrew Oliver, author and curator of Oliver Reports . He's assembled the most comprehensive analysis of Essex County we know of with market data and trends going back decades. It's a great starting point for those looking in the towns of Marblehead, Sale, Beverly, Lynn and Swampscott."
Andrew Oliver
Market Analyst | Team Harborside | teamharborside.com
REALTOR®
Sagan Harborside Sotheby's International Realty
One Essex Street | Marblehead, MA 01945
m 617.834.8205
www.OliverReportsMA.com
Andrew.Oliver@SothebysRealty.com
Sotheby's International Realty® is a registered trademark licensed to Sotheby's International Realty Affiliates LLC. Each Office Is Independently Owned and Operated
Andrew Oliver
Sales Associate | Market Analyst | DomainRealty.com
REALTOR®
Naples, Bonita Springs and Fort Myers
Andrew.Oliver@DomainRealtySales.com
m. 617.834.8205
www.MarbleheadSouth.com