Housing Inventory back to 2017 levels
For the 12th consecutive month the number of Single Family Homes (SFH) for sale in the 34 cities and towns of Essex County increased compared with the same month of the previous year. For the last two months the 2019 number has returned to the levels of 2017.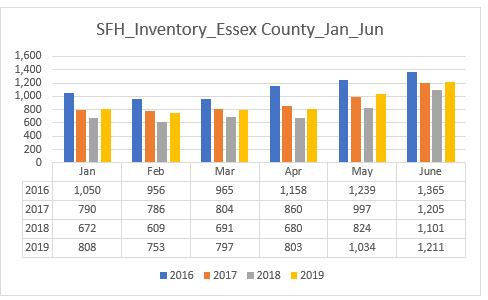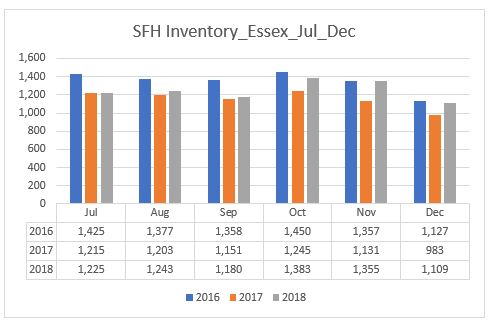 Condos
The number of Condos for sale increased, compared with the same month of the prior year, for the 13th consecutive month in June.For the last two months the number has been running ahead of 20-17 levels.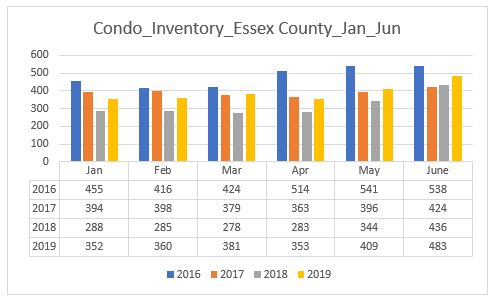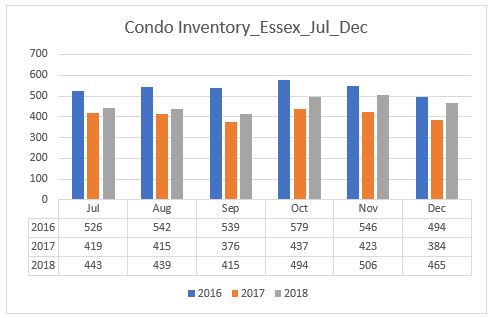 Comment
When my daughter was growing up I always told her that it was important to understand the difference between relative and absolute. In relative terms, the number of SFHs and Condos for sale is increasing, but in absolute terms it is still low. For Essex County overall the inventory of SFHs as of June 1 represented just 3.1 months of supply. Conventional wisdom deems 6 months of supply as representing a market in equilibrium, so Essex COunty remains a sellers' market.